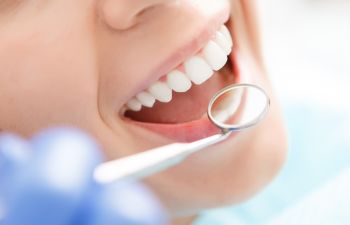 Dental veneers are one of the most effective ways to transform your smile. If you're considering cosmetic dentistry treatment, here are five advantages of investing in veneers.
A New Smile in Just Two Weeks
Most dental veneer treatments require two phases: the prep and the final placement. Typically, the turnaround time between the visits is about the span of two weeks. In most cases we'll place a set of temporary veneers over your teeth while the permanent ones are being crafted in the lab.
No Braces or Whitening Needed
Some people refer to veneers as "instant braces" because of their ability to erase the signs of tooth crowding or gaps. But assuming your teeth bite together in a fairly healthy manner, braces won't be needed whatsoever. Nor will whitening; you can select the shade of veneers you want based on your personal preferences.
Gives You "Go Big or Go Home" Results
When it comes to cosmetic dentistry, dental veneers are definitely the most dramatic type of treatment available (save maybe for dental implants.) They cover the front of your visible teeth to instantly make your smile look straighter and whiter.
Choose Your Tooth Shape and Color
The size, shape, contour, and color of dental veneers are customized to the individual. That way your bite looks both beautiful and naturally attractive.
Financing Options to Fit Your Budget
Low and 0% interest financing makes dental veneers and other cosmetic treatment easy to fit into your monthly budget. Get same day approval and schedule as soon as you're ready.
Are Dental Veneers Right for You?
Call Kennesaw Mountain Dental Associates today to request a consultation.