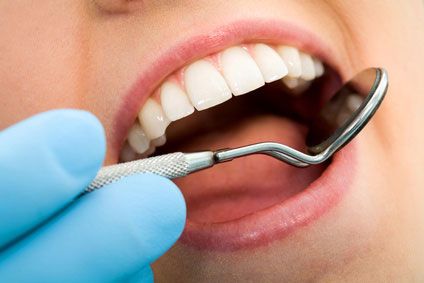 The majority of cavities creep in unannounced. You might never realize that you have one until the cavity is quite large. Fortunately, tooth decay is preventable with good home care. But if you do get a cavity, treating it early will minimize the size of your restoration and keep the cost of your care as low as possible.
Here are some important warning signs to watch for between your dental checkups.
Sensitivity
Sweet and hot sensitivity are the main things to watch for. Anytime you're drinking something with natural or artificial sweeteners, cavities tend to send out a zinging sensation. If the food is hot and it hurts your tooth, there may be some more serious damage going on.
A Rough Area
Maybe you can feel a rough or sharp edge with your tongue. Or when you're flossing, the strand starts to shred and hang up at a specific point. Never force the floss out; instead, pull it through one side. In either scenario, you need to see a dentist.
Food Catching Between Teeth
If you have a hole between your teeth — which is essentially what a cavity is — it can cause food to become lodged in those spaces during meals. You'll be able to tell, because it will be the same area over and over. Gaps between teeth ("black triangles") are also associated with gum disease. In either case, you'll need to have that area of your mouth evaluated.
Think You Have a Cavity?
If you're experiencing any of the symptoms above, call Kennesaw Mountain Dental Associates to reserve an exam. We'll assess your tooth to determine the next best steps.