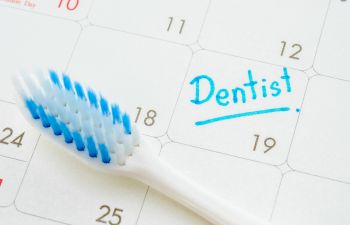 The busy season has begun, the holidays are around the corner, and so is the end of the year. Here is a reminder to contact your our dental office to schedule your cleaning or make an appointment to complete your care plan, because your insurance benefits expire soon and will not roll over into the new year.
General Benefit Coverage
Most general dental benefits cover preventive care, fillings, crowns, root canals, and oral surgery. Some policies include things like dentures and bridges as well. The average dental plan covers two preventive visits per year. Typically, benefits are set up with preventive coverage at 100%, basic non-major at 80%, and major procedures at 50%. Benefits can differ based on the plan you're enrolled in.
Common Types of Insurance Plans
There are many types of dental insurance companies to choose from. And like medical insurance, the plan you or your employer chooses may provide a list of dentists that are in a contract with your policy, as well as what benefits are covered, and the types of deductibles or co-pays you can expect.
Preferred Provider Organization(PPO) plans allow you to go out-of-network for your dental coverage, giving you more flexibility with which dentist you choose.  Dental Health Maintenance Organizations(DHMO) only covers in-network dentists. Call an insurance agent to discuss which type of plan works best for you.
Annual Allowables: Maximum Coverage
Dental insurance is set up on a calendar year, which often includes an annual maximum amount of money that they will cover for your oral health benefits.
Allowances for the year have a set maximum, meaning the amount they will cover within 12 months. If you don't use them, you lose them come January 1st.
Don't let your benefits expire! Contact the dental insurance coordinator at Kennesaw Mountain Dental Associates to maximize your coverage.