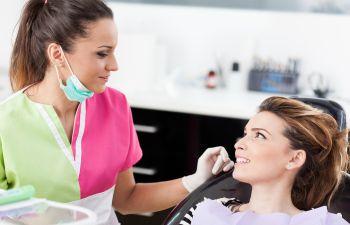 If you're considering dental implants to replace your missing teeth, there are some specific criteria you'll need to meet. While you might qualify for something like partial dentures or a dental bridge, you may not automatically be a candidate for dental implants. Here are a few things you'll need to keep in mind before calling about a dental implant consultation.
Your Medical History
Part of the implant screening process is reviewing your medical history, evaluating your bone anatomy, and discussing any medications that you're currently taking. Certain medical conditions and specific prescriptions can actually interfere with the integration of implants and the health of the bone that support them. Always have an updated list of all supplements, over-the-counter drugs, or medications that you're taking and bring it to your dental appointment.
If You Use Tobacco Products, Vape, Dip, etc.
If you smoke or use tobacco products, dental implants may be highly discouraged. Inhalants and the use of tobacco products in general can significantly delay healing and impart the health of your gums and bone. Even if your mouth seems health—and there's an absence of swelling or bleeding—there could be underlying disease that's masked by the use of inhalants or smokeless tobacco.
The Good News
Most adults with healthy teeth and gums will qualify for dental implant treatment. The key is to have a dental exam, baseline series of X-rays taken, and a periodontal screening. At Kennesaw Mountain Dental Associates, we will perform a thorough evaluation to rule out any issues that could potentially jeopardize your smile investment.
To learn more about dental implants and find out if they're right for you, reserve an exam today.