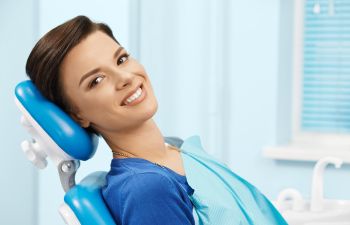 The wisdom teeth are the last four teeth to erupt. They usually make their appearance during the final teen years or early 20s. These molars are often a source of pain and discomfort. They are notorious for coming in crooked, erupting partway or coming up partially underneath the second molars. The vast majority of people have their wisdom teeth extracted. But there are situations where extraction may not be necessary.
Move Over Boys, Here Come the Wisdom Teeth
Impaction is one of the main reasons wisdom teeth are extracted. Often, the jaws are not large enough to accommodate these teeth. Consequently, they push against the second molars as they begin to erupt. This happens most often with the lower wisdom teeth. The pressure on the adjacent tooth and its nerve can cause swelling as well as pain when the nerve become irritated.
If the bone is very dense, or if there is an overabundance of gum tissue, the wisdom tooth may fail to erupt fully. Sometimes there is a partial eruption, in which part of the tooth is exposed, and part remains under a flap of gum tissue. This creates a ripe situation for tooth decay.
Room for One More
Occasionally, an individual may have a jaw that is large enough to accommodate the wisdom teeth. In this event, if the teeth come in without problems, extraction may not be necessary. Sometimes if the second molar has been removed for some reason, the wisdom tooth may come in normally. In such an instance, it can actually be helpful if it provides chewing surface lost by the missing second molar.
Regular dental checkups allow your dentist to monitor the progress of development. Through diagnostic x-rays, the dentist can tell if the wisdom tooth will be an issue and need removal, or if it will be able to erupt normally. Even though the majority of wisdom teeth are extracted, there may be a chance that you will be one of those lucky few who get to keep yours.