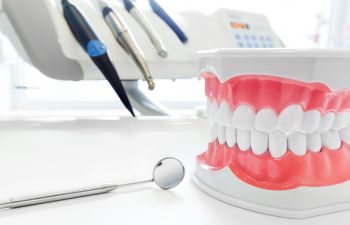 Your mother has it, your grandpa had it, you're liable to have it too, right?  Contrary to what some people think, no, gum disease isn't a genetic condition.  In fact, according to our Kennesaw dentist, gum disease is 100% preventable.
Causes of Gum Disease
Plaque sticks to your teeth daily but gets removed whenever you brush your teeth.  If plaque is left on your teeth for an extended period of time, it turns into tartar, also known as calculus.  Calculus buildup is so hard that no amount of brushing will remove it.  If calculus continues to develop, gum disease occurs, which is an infection of the gum tissue that causes:
Swelling
Inflammation
Bleeding
Tenderness
…and in severe cases, bone and tooth loss.
Are You at Risk for Gum Disease?
Although calculus is the definitive reason gum disease occurs, there are certain circumstances that put you at risk of developing this condition, including:
Having crooked teeth, which can make it difficult to clean certain areas.
Smoking and using other tobacco products that weaken the body's immune system, making it more difficult to fight off infection.
Aging, which can make maintaining good oral health difficult because you may not have the dexterity you once did or the necessary mental status to put your oral care on the forefront.
Having a dry mouth, which means that there is no saliva to flush away food particles and bacteria. As a result, more plaque sticks to your teeth.
Hormonal changes like pregnancy can also make you more susceptible to developing gum disease.
Gum Disease Treatment in Kennesaw
To find out if you have gum disease and have it treated, call the office of Kennesaw Mountain Dental Associates. Dr. Hamir Contractor, DDS, and our professional staff look forward to meeting you!