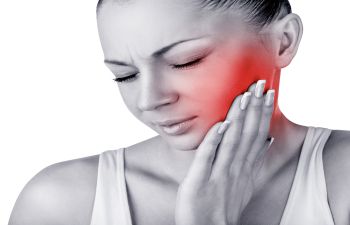 At this time of "social distancing", most dentists in Kennesaw are only providing essential care services such as emergency treatments for urgent needs. The reason behind these limitations is to help minimize extra traffic in and out of public places and to ensure the health and safety of our patients.
Even though we may need to reschedule your regular checkup or a small filling, there are situations when our Kennesaw dentist may need to see you on the same day for an emergency. Some examples include:
Broken teeth
Moderate to severe tooth pain
A severe infection
…or anything that's preventing you from being able to complete your normal daily activities. For instance, being able to eat or drink, or work (even if you're working remotely from your home office!)
If You're in Pain
First, call our Kennesaw dentist to discuss your concerns. If we need to see you right away, we'll have you meet us at our office. Otherwise, the best thing to do may be prescribe medication to tide you over until social distancing guidelines are relaxed.
Should we need to see you, please know that we're doing everything to meet and even exceed the current safety guidelines put in place by the CDC, OSHA, and WHO. We ask that you do not bring any guests with you, except for cases where a minor will need to be accompanied by an adult.
At Kennesaw Mountain Dental Associates, we believe in treating each patient like a member of our own family. That includes caring for your overall health and safety at all times. If you're in pain or experiencing a dental emergency, please call our Kennesaw dentist today. New patients are welcome!