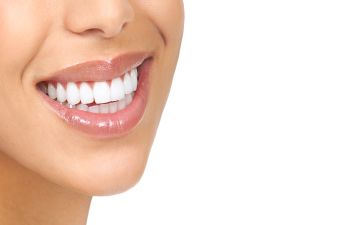 From teeth whitening and reshaping to orthodontic corrections, dental veneers are among the most versatile restorations today, with the ability to transform a patient's smile immediately with lasting resilience. Undoubtedly, patients benefit from veneers in more ways than one, as teeth not only appear beautiful and straight, veneers mimic the function of natural teeth. Utilizing the latest in digital dentistry, dental veneers are placed easily and effectively, with very little tooth preparation. What's more is that veneer materials, such as porcelain, do not irritate sensitive gum tissues, nor do they stain when exposed to coffee, tea, tobacco or cigarette smoke.
Surprising to some, the use of veneers can be traced back nearly one hundred years. At the time, a renowned Hollywood dentist applied veneers to enhance the appearance of smiles on the big screen. Though they were temporary, veneers eventually became permanent restorations with the advancement of adhesive dental procedures such as bonding and dental sealants. Today, applying dental veneers is easier and more convenient than ever. Even so, not everyone is a good candidate for veneers. DocShop explains that in order to have porcelain veneers placed, a patient should:
Have good periodontal and overall oral health
Be committed to proper oral care and hygiene
Have specific cosmetic goals, as well as realistic expectations
Have a sufficient amount of healthy tooth enamel, as dentists must remove a small layer of enamel before placing veneers
Your Best Smile Is Within Reach
Given the remarkable benefits of veneers, individuals with dental imperfections such as gaps, discoloration, chips and misalignments can achieve the smile that they've always dreamed of. For residents in Acworth, Marietta and Kennesaw, Dr. Hamir Contractor is the trusted, proactive dentist that they turn to for high quality restorative and cosmetic dentistry.
Dr. Contractor is pleased to provide dental veneers at his practice—Kennesaw Mountain Dental Associates. With a unique blend of artistic skill and technique, your best smile is within reach. Call Kennesaw Mountain Dental Associates today to schedule your appointment.