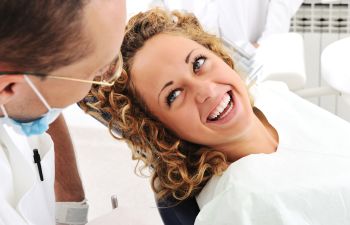 When your body's defense system is weakened, it is more susceptible to germs. Your mouth contains a huge number of germs that can cause serious infections. This is why it is said that a human bite is the most serious bite of all animals. Oral health is important at all times, but even more so when you have a weakened immune system.
The Mouth – Body Connection
Most of the bacteria in your mouth is harmless but some of it causes disease. When these bad bacteria reach high enough levels, they can wreak havoc on your general health, particularly if you already have a weakened immune system.
Tooth decay and gum disease are often the result of poor oral hygiene, but high levels of bad bacteria can develop with certain medications and some health conditions. Any time your flow of saliva is reduced, it increases the growth of bad bacteria.
Research into the connection between oral health and general health is ongoing. The studies have indicated that there is some connection between oral bacteria found in periodontitis and certain diseases. Some diseases like diabetes and HIV/AIDS can cause oral infections to become severe because of the body's lowered resistance to infection.
Conditions Linked to Oral Health
Among the general health problems linked to poor oral health are:
Cardiovascular disease
Endocarditis – an infection of the inner lining of the heart chambers
Pregnancy and childbirth complications – these include premature birth and low birth weight
Pneumonia – can occur when certain bacteria are inhaled as you breathe
Research into the effects of oral health and general well-being continue to discover the links between gum disease in particular and other health issues.
Keep Your Teeth and Gums Healthy
Regardless of the condition of your immune system, it is in your best interest to keep your oral health at its best. Proper brushing and flossing are an integral part of oral health. Regular visits to your dentist are also vital and even more so when your immune system has been compromised.