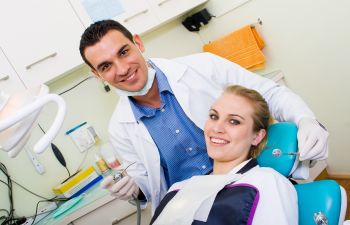 During the summer a lot of us are more active, indulge in summertime sweets, and doing a lot of traveling (meaning, we might have left the floss at home!) Here are a few tips to keep in mind to give your smile a boost over these hot-weather months.
Drink Plenty of Water
Water is a natural cleanser. You can drink it guilt-free without any added risk of cavities or tooth stain. Keep a refillable thermos on hand and get fluoridated water straight from the tap!
Invest in an Athletic Mouthguard
Are you involved in some type of athletic activity this summer? Dentists and emergency rooms see a spike in dental emergencies this time of year. When you wear a professionally-made mouthguard, it can help prevent traumatic injuries as well as concussions.
Brush One Extra Time Each Day
Still working from home some these days? The why not use that extra time to get a mid-day toothbrushing session in? Or keep some floss on hand to go ahead and try to break your no-flossing streak. That little extra bit of hygiene will do wonders.
Supplement with Some Xylitol
Xylitol is an artificial sweetener found in certain types of sugar-free gum. It naturally lowers plaque levels inside of your mouth, reducing your risk of cavities and helping boost your breath. Consider keeping some on hand to chew when you're in the car or after a picnic at the park.
Get Caught Up on Your Dental Care
Has it been six months or longer since your last dental checkup? Do you have a dental to-do list you've been putting off? Now is the time to get ahead of issues before they flare-up into bigger problems. Call Kennesaw Mountain Dental Associates today to schedule your next exam.