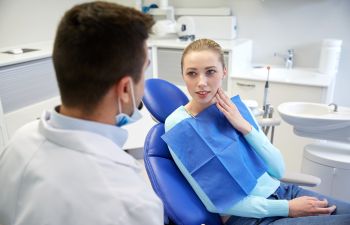 Root canal treatment — aka "endodontic therapy" — is often regarded as one of the last lines of defense for tooth preservation. When teeth are badly decayed, damaged, or suffering from severe pain, a root canal may be the only way to avoid a dental extraction.
If you're still on the fence about endodontic treatment, here are some things to keep in mind:
Abscessed Teeth Won't Improve with Medication
You can't treat a dental abscess with an antibiotic and hope that it goes away for good. Antibiotics help with initial infections and pain, but the opening or cavity in your tooth will continue to allow bacteria in. You need to treat the infection at its source, rather than just manage the symptoms.
Abscesses Can be Life Threatening
Although it's less common, an abscessed tooth could lead to facial infections or bacterial spread to the brain, requiring hospitalization. In rare scenarios, it may even result in loss of life.
You Can't Crown or Fill the Tooth
Covering a cavity or crack with a dental restoration will trap dying or infected nerve tissues inside. The only place for the infection to drain is out the tip of the root. The infected tissues need to be removed first before a crown or filling is placed.
It's Gentler Than You Think
Today's modern root canal technology allows endodontic treatments to be completed more efficiently and gentler than ever. You won't have to feel a thing.
Not everyone needs root canals. But if you do and you put it off for too long, it could cost you your tooth. For a comprehensive exam or second opinion, call Kennesaw Mountain Dental Associates today.