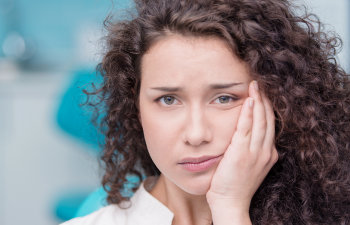 When unexpected dental issues or emergencies pop up, you need an emergency dentist for fast pain relief.
At Kennesaw Mountain Dental Associates in Kennesaw, GA, we understand the importance of urgent and same-day dental care. Let's take a look at the common times you might need an emergency dentist and when you should call our office right away.
Severe Toothache: Persistent and intense tooth pain can be a sign of a serious dental problem, such as an abscess or decay reaching into the tooth nerves. If you're experiencing an excruciating toothache, it's time to call our dentist. These conditions don't resolve on their own.
Traumatic Injuries: Accidents can happen unexpectedly, especially during the summer months during outdoor activities. If you've suffered a hit to your mouth, resulting in a broken, cracked, or knocked-out tooth, it's vital to contact our emergency dentist immediately. Quick action can make a significant difference in whether or not we can save your tooth.
Broken Filling or Crown: Even if you're not in pain, it's important to see our dentist at your earliest convenience. In the meantime, avoid chewing or biting down on that tooth, as it could lead to broken-down enamel and additional damage.
Swelling and Infection: Swelling in your face, gums, or jaw accompanied by pain and fever shouldn't be taken lightly. Dental infections can be serious and may require immediate treatment to prevent the spread of infection to other parts of the body. If the swelling is severe enough that it's interfering with your breathing or spreading into your face, head to the nearest hospital emergency room. Localized swelling in your gums or around a specific tooth can be treated by our dentist.
Call Our Kennesaw Emergency Dentist
When dental emergencies occur, you need to act quickly. At Kennesaw Mountain Dental Associates, our experienced team is dedicated to providing exceptional emergency dental care when you need it most. Don't hesitate to call our office.