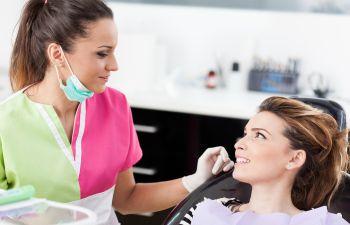 Like it or not, the holiday season is just around the corner. There will be lots to take part in and enjoy with your friends and family. At Kennesaw Mountain Dental Associates, we know it can be a very busy time for many people. Schedules can fill up very quickly and we don't want you forgetting about your dental health during the process. After the holidays come and go, your teeth will still be around. This is your friendly reminder to plan ahead for your dental visits this holiday season!
Why Plan Ahead For Your Dental Visit?
Planning ahead for your dental checkup and any unfinished treatment means you will have more options when scheduling your appointment. Just like your calendar will be getting full, so does ours. We want you to be able to get the appointment times you need when you need them. If you know when your holiday break is, you can book for your planned treatments during that time. This will reduce the stress of having to ask for time off from work and school to have the any treatment performed. Any consultations for things like wisdom teeth extractions, implants or dentures, can be booked over the holiday months to get ahead of your insurance benefits expiring (which is usually Dec. 31st.)
Prevention Is Always Best
Prevention is key when it comes to your teeth. Coming in for your cleaning and checkup will help us identify anything that could potentially be a concern. You can also take advantage of any unused dental benefits before the end of the year. But you have to act early!
Call Kennesaw Mountain Dental Associates to schedule your next appointment.