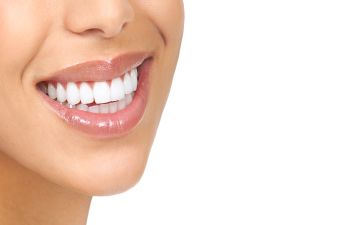 Are you looking for an easy, affordable, and non-invasive way to enhance your smile? We can help you achieve the brighter teeth you want at Kennesaw Mountain Dental Associates. We offer a range of cosmetic dentistry options and teeth whitening is one of the top choices among patients.
Here are 3 reasons why you should consider whitening your teeth:
Boost Your Confidence!
Your smile is one of the first things people notice about you. Having your teeth whitened is one of the quickest ways of improving your appearance and boosting your confidence. This means if you have a special occasion coming up, you can have the treatment completed with enough time to attend your function and show off the results.
A More Youthful Look
As we age, our teeth naturally begin to appear duller and darker. Depending on what you eat and drink, the process can be sped up. Whitening your teeth can add years back to your smile and give you a more youthful look.
Enhance Without the Fuss
Teeth whitening allows you to brighten your smile without the fuss of invasive cosmetic procedures. Just a short time at our office, or a take home kit, can dramatically change the shade of your teeth. It is also very affordable which is why many people choose to have their teeth whitened to make a big impact.
Contact Kennesaw Mountain Dental Associates today to schedule an appointment with one of our dental professionals. We'll give you personalized advice on how best to whiten your teeth. We will also go over all of our teeth whitening options, help choose the right shade, and get you on your way to a whiter, brighter smile!
Call us today!