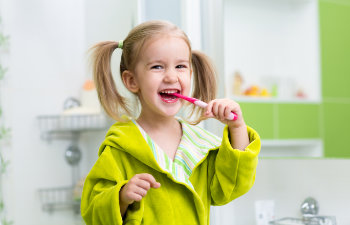 As parents, ensuring the well-being of our children encompasses various aspects of preventative care and establishing healthy habits at a young age. At Kennesaw Mountain Dental Associates, we understand the significance of preventive measures in maintaining healthy teeth. One of the cornerstones of our pediatric dental services is professional fluoride treatments – a simple yet highly effective way to reduce your child's chances of developing cavities.
The Power of Fluoride: Fortifying Teeth Against Decaykid
Fluoride is a natural mineral and is crucial when it comes to preventing tooth decay. In our pediatric fluoride treatments, a safe and controlled amount of concentrated fluoride is applied to your child's teeth after their professional dental cleaning. This strengthens the tooth enamel, making it more resistant to acid attacks from bacteria and sugars in the mouth. Regular fluoride use can significantly reduce the risk of cavities, ensuring your child's smile remains bright and healthy.
A Positive Dental Experience for Your Child
By staying ahead of dental concerns before they start, we help your child associate dental care with something more relaxing and less stressful. As they say, an ounce of prevention is worth a pound of cure. A child who is less prone to getting cavities will also be less likely to associate trips to the dentist with negative memories or painful experiences. Staying ahead of dental decay before it starts is a great way to reduce your child's risk of painful toothaches or extensive dental treatments.
Schedule Your Visit Today
Investing in your child's dental health today sets the stage for a lifetime of confident smiles. At Kennesaw Mountain Dental Associates, we encourage parents to schedule their children's checkups twice a year. Call us today to plan your family's next trip to our office!