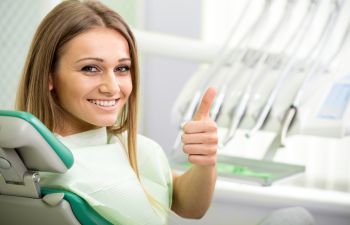 It might surprise you to learn that — unlike medical insurance — dental insurance plans haven't increased their allowable amounts with normal inflation rates for over 40 years. And if you're one of the thousands of people who don't have dental insurance, you're likely putting off treatments until the last possible second. So what other options are there to make dentistry affordable?
At Kennesaw Mountain Dental Associates, we offer a convenient in-office savings plan that provides a perfect alternative for our patients without dental insurance. This in-house plan includes discounts on restorative treatments and cosmetic dentistry. That way you can easily afford or finance the cost of dental treatment right when you need it.
Sooner Treatment Saves Your Smile
Early intervention plays a huge role in the cost of dental treatment. The sooner problematic areas are addressed, the more conservative and affordable the outcome is. With our in-office savings plan you can save on your small fillings so that they don't evolve into abscessed or broken teeth in the next several months.
Skip the Middleman
You can apply to join our membership plan at any time. There are no deductibles to pay or insurance claims to file. You'll always know exactly what the cost of your treatment will be (no surprise bills from insurance not paying!) And forget the waiting periods; you can begin your treatment as soon as you need to.
Plus, you'll have access to Kennesaw Mountain Dental Associates' state-of-the-art facility and experienced care team. 
Start Saving Today
Looking for an affordable dentist if you don't have dental insurance? Call Kennesaw Mountain Dental Associates today to learn more about our no-insurance in-house savings program.