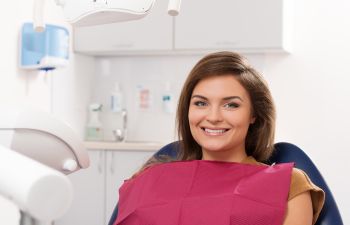 Great oral health is essential for quality overall wellness. When things like tooth decay and gum disease go untreated, they gradually take a toll on your smile and quality of life. But in times of COVID-19 social distancing, we've placed a pause on non-urgent or non-emergency treatments at our Kennesaw dentist's office.
As dentist offices throughout the country begin to re-open (based on ADA and CDC recommendations) you'll find that for the time being, patients are scheduled further apart, and some services are being delayed until later. But when you need emergency treatment or important services, rest assured, Kennesaw Mountain Dental Associates is here to provide ongoing oral health care in a safe, socially-distancing manner.
Moving forward, you'll noticing that you won't encounter as many other people when you arrive for an appointment. We've adapted our schedule so that patients do not have to pass by other third parties or interact with staff that are not rendering services for that person's needs.
Urgent care and dental emergency treatments are our priority. As we continue re-opening and expanding services to accommodate routine types of procedures, we'll contact our existing patients to schedule your preventative or pre-planned care when it's safe to do so.
If you're looking for a family or cosmetic dentist, Kennesaw Mountain Dental Associates is currently accepting new patients. Call us today to get placed on our waiting list and we'll contact you as soon as we have an opening in our schedule. We're happy to provide you and your household with safe, high-quality dental care during this unique time!