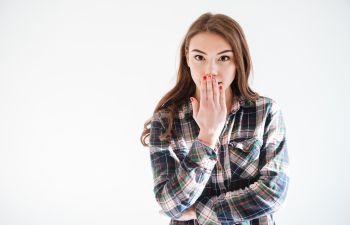 In a recent article published by the Atlanta Journal Constitution, the number of methamphetamine-related deaths across the United States has continued to rise every year since 2010, and current numbers across the metro-Atlanta area are alarming. For those that survive, the consequences are severe, including stroke and permanent brain damage. Yet, meth also poses significant risks for one's oral health. "Meth Mouth" presents as advanced tooth decay and gum disease, often causing teeth to break apart and fall out.
Back in 2015, Mouth Healthy reported that out of 571 meth users, 96% had cavities, 58% had untreated tooth decay and 31% had six or more missing teeth. The reason for the extensive tooth decay is likely a combination of psychological and physiological changes. For instance, drug usage in itself causes dry mouth, a dangerous oral health condition characterized by a decrease in saliva production. For users, the psychological effects of long-term drug usage correlate with long periods of poor oral hygiene, leading to the development of decay and cavities. Meanwhile, when on a "meth high," users tend to crave high-calorie, carbonated beverages, and have also been known to grind or clench their teeth.
Because of the obvious oral health manifestations of meth usage, dentists are in a position to identify and help those who have become addicted. Whether a patient is a recovering addict or a current user, dentists can develop a comprehensive treatment protocol that includes a referral to a recovery facility and/or restorative treatments to improve the appearance of a person's teeth.
Dental professionals understand that the mark of meth addiction and usage can make it extremely difficult for individuals to take control of their lives. Yet, given the enormous advancements in dentistry, those that are ready to reclaim their smiles can do so with fillings, veneers, dentures or more. The bottom line when it comes to meth mouth is that it is treatable.
Reliable Restorative Dental Care
When teeth have been damaged due to methamphetamine usage, Dr. Hamir Contractor and the team at Kennesaw Mountain Dental Associates provide reliable, restorative dental care. With an emphasis on safety, comfort and education, we make every effort to develop trusting relationships with our patients, while helping them achieve a smile that they are proud of.
To schedule an appointment, call Kennesaw Mountain Dental Associates today.