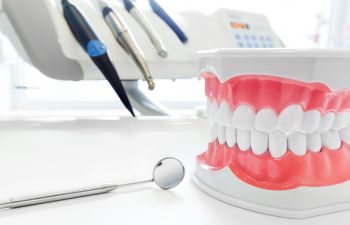 Providing a seal of protection around teeth, healthy gum tissues are important to obtaining good oral health. Thus, when individuals complain of itchy gums, they may wonder if they should be concerned. The truth is, there are many reasons for itchy gums, and though they may point to gum disease, the only way to be sure is to visit a dentist. In the meantime, if you are experiencing itchy gums, read on to learn more about what itchy gums might mean for you.
To begin, Medical News Today explains that when itchy gums are accompanied by consistent and unexplained bleeding, a dentist should be contacted right away. In turn, if gums are red, inflamed and irritated, along with itching, this could signal the beginning stage of gum disease. Furthermore, when an individual experiences pain, aching or swelling with itching, it could be in response to an injury or tooth abscess. On the other hand, when itching is localized in the roof of the mouth, it is more likely related to an allergy.
When itchy gums are a dental concern, it is typically related to plaque buildup along the gum line. If not removed effectively, plaque hardens into tartar. In effect, when tartar becomes trapped below the gum line, it causes irritation and itchiness for some individuals.
Even so, other factors associated with itchy gums are bruxism and dry mouth. When individuals "brux," or grind and clench their teeth, the tooth enamel can become weakened. Over time, gum tissues may begin to pull away, or recede from teeth. As bacteria settle beneath the gum line, irritation, bleeding and itching may occur. On the other hand, dry mouth may result in excess bacteria in the mouth, as there is less saliva to wash it away.
Itchy Gums? We Can Help
Do you experience itchy gums? While there are many factors to consider, Dr. Hamir Contractor and the team at Kennesaw Mountain Dental Associates invite you to call us today. If your itchy gums are due to an oral health problem or condition, we are confident that we can help, and we promise to provide you with the information you need to make the best decisions about your oral health along the way.