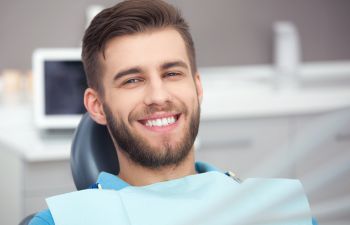 Life can get pretty busy, and you can find your schedule filling up quicker than you realize. If you're not careful, making time for your oral health can easily be forgotten. Here are 3 recommendations to help you determine how often you should schedule your dental checkups.
Every 6 Months
For most children and adults, 6-month cleanings and checkups are what we recommend to maintain a healthy routine. This allows us to look out for any changes happening and intercept any area of concern at an early stage.
Every 3 Months
When it comes to patients who are at risk of developing or are already experiencing gum disease, we would suggest a 3-month interval for appointments. With more frequent visits, our dental team can provide the right professional treatment needed to help reverse gum disease and its effects. There may be cases where a referral to a periodontist is required to treat more severe cases of gum disease and bone loss.
Emergencies
Not all dental appointments are planned. Accidents can occur when least expected and can be very scary. If you or a loved one find themself in this position, call our office immediately. We do our best to accommodate dental emergencies when they arise. If you are not sure it's an emergency, still give us a call, and we will be able to walk you through what your next steps should be.
Kennesaw Mountain Dental Associates experienced, warm and friendly staff wants to create trusting and long-lasting relationships that lead to a lifetime of good oral health.
Contact us today to schedule your next cleaning and checkup appointment.