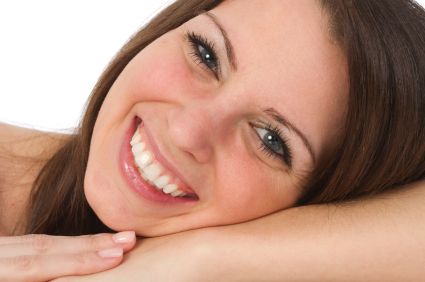 There's no question that Botox has generated huge waves in the world of aesthetics, as the dollar amount spent on the popular injections (along with dermal fillers) exceeds the number spent on breast implants and liposuction combined (American Academy of Facial Esthetics). As such, dentists across the country are integrating Botox into their practices, both as a cosmetic and a clinical service. Along with a full menu of cosmetic dental procedures such as tooth whitening, dental bonding, shaping and porcelain veneers, Kennesaw Mountain Dental Associates helps patients frame their smiles with Botox Cosmetic.
Generally, Botox injections are used to smooth facial wrinkles along the forehead, between the eyes and around the corners of the eyes. To be clear, the mechanism of Botox is such that it doesn't freeze the muscles of the face, as some might claim. Rather, it blocks the transmitters of the motor nerves that signal muscle movements. Essentially, it creates a disruption so that the muscles cannot contract. In regards to wrinkles, this is good news, as the repetitive movements causing wrinkles stop. In one to two weeks, the skin begins to smooth out.
When a patient seeks cosmetic dental treatments to enhance the appearance of their smile, it's likely that they will smile more. Botox gives patients the freedom to smile, while putting their best face forward. What's more, Botox is a minimally invasive treatment that helps individuals adjust to new dentures, as well as treating a high lip line or those having received lip augmentation. Clinical uses of Botox extend to cases of facial pain and temporomandibular joint disorder (TMD), as well as Bruxism. Finally, Botox has been used in some orthodontic treatment plans to help retrain facial muscles.
Given their extensive education and understanding of oral and maxillofacial areas, not to mention training in anesthetic injections and oral surgery, dentists are well equipped to deliver Botox injections.
Dr. Hamir Contractor of Kennesaw Mountain Dental Associates places a high value on providing personalized dental care using leading edge dental technologies and methods. To help patients discover their best smile, Dr. Contractor happily provides Botox Cosmetic injections as part of a full circle menu of cosmetic treatments.
Call Kennesaw Mountain Dental Associates to learn more today!