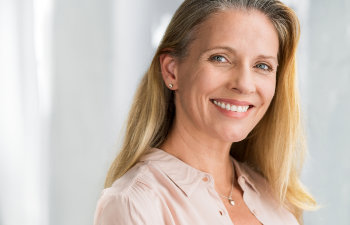 If you're looking for a fast way to enhance the appearance or function of your teeth, you may be considering dental veneers or crowns. At Kennesaw Mountain Dental Associates, we offer both options. Here's what you need to know about the differences between dental veneers and crowns and how they can affect your smile:
Cosmetic Issues Affecting Your Appearance
Dental veneers are a great option for correcting minor cosmetic issues, such as discoloration, chips, or small gaps between teeth. Veneers are thin, custom-made layers of porcelain that are bonded to the front of your teeth, creating a natural-looking and attractive smile. Crowns, on the other hand, cover the entire tooth and are better suited for teeth with more extensive damage or decay, when the functionality of the tooth is already compromised.
Structural Problems Involving Tooth Function
Crowns are the go-to option for restoring teeth that have been significantly damaged or weakened due to decay or trauma. Crowns can also be used to protect teeth after a root canal or to replace large fillings. They are custom-made to fit over your tooth and provide long-lasting protection and support on a day-to-day basis. Veneers, while effective for cosmetic concerns, do not provide the same structural support as crowns.
Request a Custom Smile Consultation
At Kennesaw Mountain Dental Associates, we understand that every patient's smile is unique. That's why we offer custom smile consultations to help you determine the best treatment option for your individual needs. Our experienced dental team can evaluate your teeth and discuss the benefits and drawbacks of both veneers and crowns with you. Contact us today to request a no-pressure consultation.