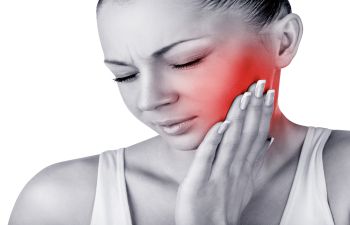 Dental emergencies are more common than you might think. And like a painful earache or kidney stone, toothaches and other dental problems can be excruciating and bring your entire day to a complete halt. Here's what to do if you're experiencing one:
A Chipped or Knocked-Out Tooth
Cover your tooth with milk or saline and bring it to our office immediately. Take care not to handle any teeth by the roots.
Abscessed Tooth
Dental abscesses often flare up sporadically. They're the result of an infected or dying nerve and require root canal treatment at your earliest opportunity. Otherwise, the infection could spread.
Broken Crown or Filling
Do not chew on that side of your mouth. If you're out of town, consider purchasing a temporary filling kit at the drugstore (to prevent any additional damage.) Make an appointment as soon as possible. If your crown falls off, bring it with you to your visit.
Tooth Pain
Toothaches often come and go. They may be innocent, caused by nothing more than sinus pressure. At other times they can be a sign of severe disease. Schedule an appointment as early as possible. In the meantime, take Motrin as directed and rinse with warm saltwater.
Broken Denture
Do not attempt to repair your denture, as adhesive products may destroy the acrylic "plate" or the teeth attached to it. Bring your denture in as soon as possible to see if it can be repaired.
Call Our Office Today
Kennesaw Mountain Dental Associates offers gentle, attentive emergency care when you need it. If you're in pain or need to see a dentist immediately, contact our office.