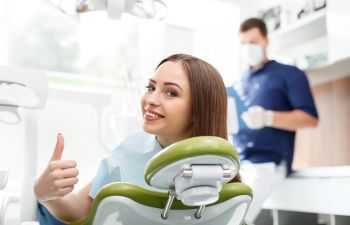 The holidays provide downtime for students of all ages. This time of year is also perfect for making that trip to the dentist to ensure everyone is in good oral health. There are several reasons why you may want to consider getting a dental checkup at this time of year.
Last Call for Insurance
Many dental insurance policies reset after the first of the year. If you have not taken full advantage of your dental insurance this year, now is the time to do it, otherwise you are losing money. Make the most of your dental insurance dollars. We can show you how.
Another reason to schedule dental checkups now has to do with planning out the next year. If you or a family member requires extensive dental work, getting your checkup now gives you plenty of time to schedule necessary visits in the coming year, so you can get all of it completed within the time frame of your dental insurance policy, if it runs on the calendar year.
Keep on Top of Your Student's Oral Health
College students do not always eat as healthy as they should. Comfort food often includes lots of carbs and with sugary beverages and a hit and miss oral hygiene routine, the opportunity for cavities and gum disease to develop is greatly increased. Waiting until summer break could give a tiny issue a chance to turn into a big problem.
Your dentist can check those teeth now and make any necessary repairs before a larger problem develops. Also, getting a professional cleaning will help keep gum disease from developing, and if there are signs of gingivitis developing, the infection can be nipped in the bud.
Start the New Year with a Healthy Mouth
College students often have internships or summer jobs, which can make scheduling dental appointments difficult once school is over. They usually have more free time over the holidays. Have your family start the New Year off right with sparkling, healthy smiles.
Call Kennesaw Mountain Dental Associates today to schedule appointments for your family members. We look forward to helping your family attain optimal oral health.