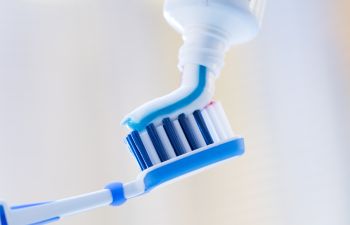 More Americans are choosing to go a more natural route with all types of household products. From soaps, to cleaning fluids, people are opting out of the commercial brands and finding natural home remedies that work just as well, and sometimes even better. When making DIY products, it is important to know what you are working with, and whether or not the materials you use are safe. This is particularly true when it comes to certain items, like toothpaste.
Is It Safe?
Saving money by making your own toothpaste will not help very much if you do damage to your teeth in the process. It is important to realize that some ingredients you may want to use in creating your product could be harmful to the enamel of your teeth. Some may cause harm to the good bacteria living in your mouth.
The human body has systems that operate on a delicate balance, even if it does not always appear that way. When part of the body's environment is off balance, inflammation, sickness and disease can develop. This can happen in the mouth. The environment of the mouth is called the oral microbiome. Several hundred species of bacteria live in this environment. If the oral microbiome becomes imbalanced, like the body, inflammation, sickness and disease can develop.
Harmful ingredients include acidic substances, essential oils and hydrogen peroxide. These substances can cause harm to tooth enamel, and in the case of essential oils, can alter the microbiome. Even though hydrogen peroxide is used to whiten teeth, for cleaning them on a regular basis, it may do more harm than good. As a whitener, it is used only on the teeth. On soft tissues like the gum, tongue and inner cheeks and lips, it can create free radicals.
Talk with Your Dentist
There are many reasons why you may want to consider making your own toothpaste. Some of the ingredients in commercial brands can cause oral problems. Making your own can be a smart move, but only if it is a safe one. Contact your dentist before using DIY toothpaste and make sure it is safe.
Kennesaw Mountain Dental Associates always have their patients' best interests in mind. Call us to schedule appointments for your family members.