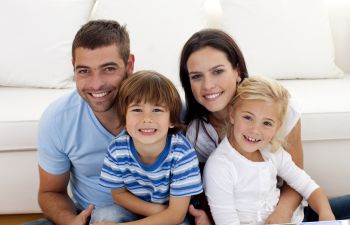 It's that time of year: making resolutions. This time you promise to do something and stick with it. At Kennesaw Mountain Dental Associates we want to help you with one of the easiest resolutions you can make this year. If you're wondering what that resolution is, it's for healthier teeth and gums! After all, your oral health is directly linked to your overall wellness.
Brush, Brush, Brush
As easy and as simple as it sounds, people are not as regular and consistent with it as they should be. Brushing twice a day should be the minimum number of times you brush. In the morning when you wake up and before you go to bed at night. If you squeeze one in after your lunch, you're a superstar! On top of that, make sure you're brushing for a minimum of two minutes at a time.
Come and See Us for a Checkup
We're not just here for you when things go wrong, we want to see you before issues pop up, to help you avoid them altogether. You and your family coming to see us at regular intervals is the best way to keep your teeth and gums nice and healthy. We'll do the deep work and take care of the unseen things you may not be able to get to. You can maintain the rest at home until we see again. We recommend coming in every six months (or more often, depending on your oral health) for a routine cleaning and exam.
It doesn't take a lot to maintain healthy teeth for life. Resolve to have better oral health this year and visit Kennesaw Mountain Dental Associates today.