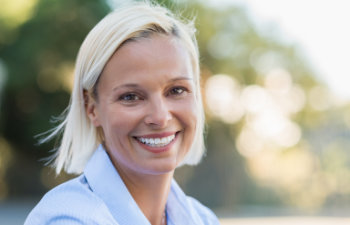 The notion of a root canal often makes people wince and creates dread in the minds of many. However, at Kennesaw Mountain Dental Associates, we firmly believe that root canals are a vital intervention to salvage a tooth's integrity, alleviate pain, and restore oral well-being. Our specialized approach and modern techniques ensure that each patient's journey through this procedure is as comfortable and seamless as possible.
Why Root Canals Are Needed
A root canal becomes imperative when the delicate interior of a tooth, known as the pulp, becomes inflamed or infected. This inflammation can result from deep decay, repeated dental procedures on the tooth, or a crack or chip in the tooth. Left untreated, this condition can lead to severe pain, abscesses, and, ultimately, the loss of the affected tooth. By performing a root canal, we are able to remove the infected pulp, disinfect the interior of the tooth, and subsequently seal the area, preventing further infection and preserving the natural tooth structure.
Your Root Canal Procedure
At Kennesaw Mountain Dental Associates, our experienced dental professionals employ state-of-the-art techniques to ensure a pain-free and efficient root canal procedure. Beginning with a comprehensive examination, we determine the extent of the issue before administering a local anesthetic to ensure your comfort throughout the process. We delicately remove the infected pulp using precision instruments, clean the area, and fill it with a biocompatible material. With our gentle approach, we strive to make your experience as stress-free as possible.
After Your Root Canal
Following your root canal, it is normal to experience some sensitivity, which can be managed with over-the-counter pain medications. We will provide you with detailed aftercare instructions, emphasizing the importance of maintaining good oral hygiene to promote swift healing. A follow-up appointment will be scheduled to assess your progress and ensure the procedure's success.
Reserve Your Consultation
Do not hesitate to take the first step toward preserving your precious smile. Contact us today to reserve your consultation!