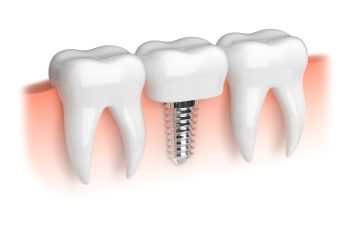 Your teeth are designed to last a lifetime. Unfortunately, not all of us are able to keep our natural teeth as we age. Whether due to accidental injury or poor oral hygiene, teeth can fall out or need to be extracted from time to time. While you may be tempted to ignore a missing tooth, especially if it is in the back of your mouth, be warned that there are several drawbacks of not choosing restorative dentistry to replace your missing tooth or teeth.
Smile Appearance
When a single tooth or multiple teeth go missing, the most obvious setback is aesthetics. A gapped smile can have a major impact on one's self-confidence and self-esteem. It can even make you look older than you really are.
Speech
Proper speech relies on a full set of teeth. There may be certain sounds that are difficult to pronounce if teeth are missing. This can be both frustrating and embarrassing.
Dental Function
Each tooth plays a role in dental function, or chewing. Some teeth cut, while others tear, crush and grind. Therefore, if you opt out of replacing your missing teeth, you may find yourself quite limited in your diet. Over time, if you are forced to rely on soft (carbohydrate-rich) foods instead of fibrous fruits and vegetables, it can impact your overall health, putting you at risk for diabetes and other serious health conditions.
Bone Loss
One of the least obvious (but no less serious) consequences of missing teeth is bone loss. This refers to the deterioration of your jawbone when there is no tooth root to stimulate it on a consistent basis. This process starts almost immediately after a tooth comes out, and can eventually cause one's lower face to sink in, called premature aging. Dental implants are the only teeth replacement option that can prevent bone loss.
Think just one missing tooth won't matter? Think again. Call Kennesaw Mountain Dental Associates today to schedule your appointment for restorative dentistry!