Kennesaw Dental Fillings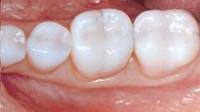 Kennesaw Mountain Dental Associates is a family dental practice that provides pain free dental fillings to the residents of Kennesaw and the surrounding areas. We are a comprehensive dental practice and offer a full range of general, restorative and cosmetic dentistry. Our dentist and staff provide top quality dental care in a warm and caring environment. We are committed to helping our patients achieve a beautiful smile and healthy teeth and gums. By establishing trusting and respectful relationships, we enthusiastically educate our patients for a lifetime of good overall dental health.
Dental fillings do not have to be stressful or painful.  However, failure to fill a tooth that is decayed can lead to more serious, painful dental problems. Our dentist, Dr. Hamir Contractor, has the knowledge, experience and expertise needed to fill your teeth and restore their form and function. Dr. Contractor offers a combination of sedation and local anesthesia to keep patients relaxed, comfortable and free of pain while receiving dental fillings.
No Pain Fillings
If you live in Marietta, GA and are looking for a dental practice that provides no pain dental fillings, turn to the professionals at Kennesaw Mountain Dental Associates. In addition to dental fillings, we provide dental cleanings and checkups, root canals, extractions, crowns & bridges and the restoration of dental implants. We also offer cosmetic dental procedures including teeth whitening and porcelain veneers. Lastly, our family dental practice provides treatments for TMJ, TMD and periodontal disease
Natural Color Dental Fillings
Residents of Acworth and the surrounding communities can count on Kennesaw Mountain Dental Associates to provide high quality natural colored dental fillings. We offer dental fillings in porcelain and composite materials that can be closely matched to the color of your teeth. This enables us to restore your teeth without negatively affecting the appearance of your smile.
If you are in need of a dental filling, please contact our Kennesaw Dental Fillings Professionals today to schedule an appointment. We look forward to meeting you and to helping your achieve your best smile.